Workshops
Present & Perform works with colleagues from New York City, Hartford and surrounding areas to offer one-day classes in New Haven.  As always, class sizes are limited to ensure you get the time you deserve!
1-Day Monologue Class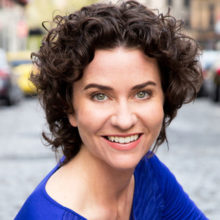 What you'll get out of this 1-Day Monologue Workshop in New Haven:
You will be cast in a new monologue from a published play, which will be a great fit for you.
This monologue will be excellent audition material.
As a group you will learn new approaches to monologue work.
You will take away techniques and strategies that you can apply to your acting work as well as public speaking situations.
A Fun, Creative Afternoon Workout!
Mariah Sage, AEA actor and founder of Present & Perform, teaches this 1-day acting workshop in New Haven, Connecticut.  She earned her BFA in drama at NYU/Tisch and her MFA in acting at Brown University/Trinity Rep where she was a Stephen Sondheim Fellow. She has performed with theatres across the nation and in Europe including: Yale Rep, Ivoryton Playhouse, The Trinity Rep, The Public Theater, The Cleveland Play House, and The Apollo (Germany).  Mariah served as Director of the Theatre Program at Fairfield University, visiting assistant professor of theatre at Trinity College, and is currently on the theatre faculty at Quinnipiac University.
Adults 18+ of any skill level are welcome. 
1-Day: Intro to Voice Over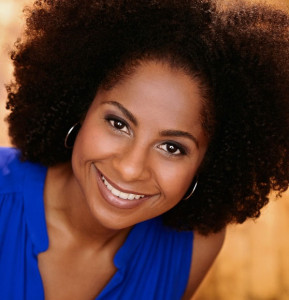 In this class you will:
Learn how to get grounded and prepare your instrument for a voice over audition.
Practice quickly analyzing commercial copy.
Get real live experience recording a voiceover in the studio and take home a recording.
Learn tips for making your audition stand out as uniquely your own.
Discover resources for getting started as a voiceover artist.
Nicole Lewis a New York based Broadway actress (Lennon, Rent and Hair) and teacher with over 15 years experience in the world of Commercial Voiceover.   She has recorded several National Network Television and Radio spots for McDonalds, Pepsi, Chapstick, Yoplait, and Nikki Minaj.   In addition to her extensive career as a performer, she is a teacher and coach who gets her students to access their unique and authentic voices, taking their careers to the next level.
Adults 18+ of any skill level are welcome. 
Let's Play – An Intro to Improv with Casey Grambo
In this New Haven, CT improv class you will:

Gain confidence while thinking on your feet
Learn the principles of improvisation and what makes successful improv scenes
Practice agreement and collaboration with a scene partner and with an ensemble
Hone your listening and reacting skills
Have fun!
Casey Grambo is a comedian and theatre artist that performs improvisational and sketch comedy with Hartford, CT's premiere comedy company — Sea Tea Improv! Casey teaches improv at Sea Tea Improv studios and at Hartford Stage. She has also worked with Westport Country Playhouse and Playhouse on Park.  Casey is a graduate of the long form improv program at the Upright Citizens Brigade Theater in NYC and holds a BA in Theatre from Fairfield University.
1-Day: Take It From The Top Directing Class With Cie Peterson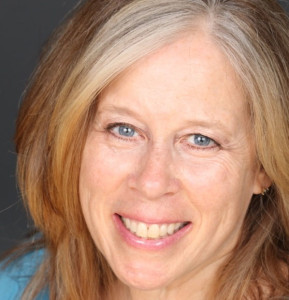 In this class you will:
•   Develop a clear understanding of the director's role in shaping a production.
•   Nurture the ability to be simultaneously authoritative and collaborative.
•    Learn best practices for staging and blocking, and then try your hand at them.
•   Discover how to cultivate a unique, authentic, and definitive vision as a director.
•   Practice directing a scene with professionally trained actors.
Cie Peterson is a director, writer, actor, and acting coach with Masters degrees in both theatre and education. She is originally from the greater metropolitan NY area, where she taught acting and directed shows in both public and private schools, while simultaneously working as a free-lance director for theater companies in the city. Since moving to Connecticut she has directed at such theatres as Playhouse on Park.
Recitation Workshops For High School Students – Connecticut
Mariah partners with CT Humanities and individual high schools to bring her 60-120 minute recitation workshop to Poetry Out Loud and other recitation high school competitors.  During her workshop, Mariah will teach students strategies that help them feel more relaxed when public speaking.  Also, during this experiential workshop, Mariah will introduce valuable acting exercises designed to help students make new discoveries about the way they can present their pieces.  In her 120 minute workshops, Mariah will coach each individual, providing feedback to each student which can be applied to all.
Vocal Coaching For Literary Recordings – Connecticut
Are you interested in creating literary recordings for pod casts, contests or voice over opportunities?  Mariah will help you find clear character voices, and teach you strategies which will keep your listeners hooked on your words.  Mariah can also help you connect with local recording studios if you desire.